DAOSA
DAOSA is produced by Xavier Bizot and Lucy Croser, owners and winemakers of Terre à Terre. Fruit for DAOSA comes primarily from the Bizot Vineyard, which was planted in the 1990s by Xavier's father Christian Bizot at a beautiful site high in the Piccadilly Valley.
back to producers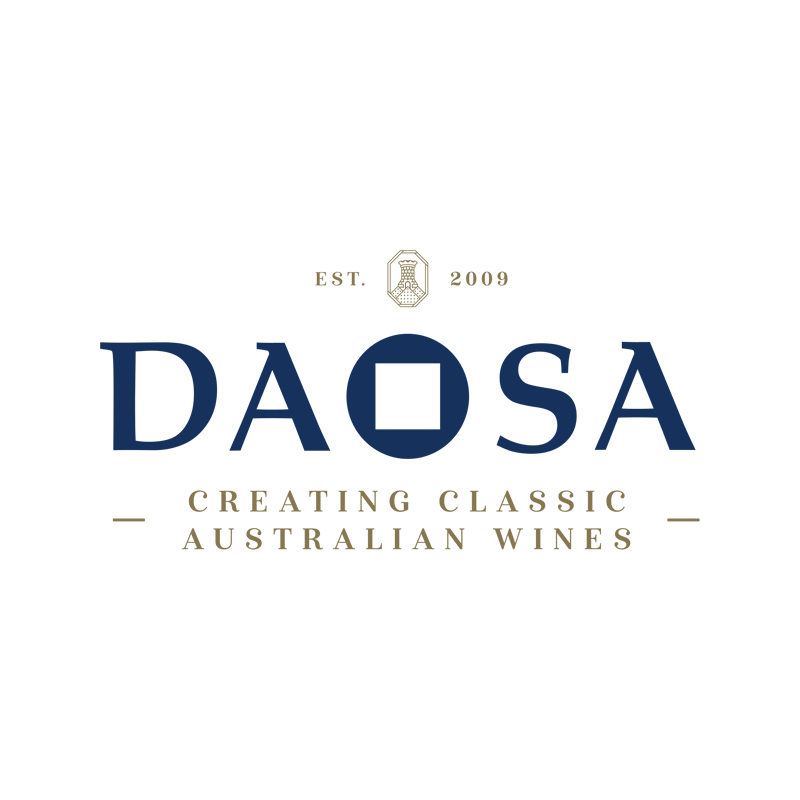 History
Fruit from the Bizot Vineyard historically always formed a major component of Petaluma's Croser sparkling wine. However in 2009, Chardonnay from the highest part of the vineyard was retained for the first time by Terre à Terre in order to produce a single vineyard Blanc de Blancs, named DAOSA (Dedicated Artisans of South Australia).
The inaugural 2009 DAOSA Blanc de Blancs was released in 2012. In 2018, the Blanc de Blancs was joined by a non-vintage Pinot Noir/Chardonnay blend, the DAOSA Natural Réserve.
Viticulture & Winemaking
IN THE VINEYARD
DAOSA fruit comes exclusively from their estate vineyards – they do not and will never buy in fruit. All vineyards in Piccadilly Valley are cane pruned (Guyot Double), and pruned by hand. Xavier and Lucy limit the use of herbicides by controlling undervine growth mechanically, with use of chemicals sprays limited to sulphur and copper and some preventive fungal sprays. Trellis and shoot growth is managed during the growing season to optimise sunshine in the canopy. All fruit is handpicked and delivered to the Tapanappa winery in Piccadilly Valley for processing. Their viticultural expertise in Piccadilly Valley allows them to produce incredibly fine fruit, which helps achieve the distinctive balance of their sparkling wines.
IN THE WINERY
The fruit is chilled to 2-5 degrees celsius before being pressed as whole bunches. Only the free run and light pressing juices are retained (producing approximately 550L per tonne). The very fine juice is then fermented in barrel for the Blanc de Blancs, and in tank or in barrel for the Natural Réserve. The base wine goes through full malolactic fermentation after alcoholic fermentation has completed.
After alcoholic and malolactic fermentations are finished, the base wine is left on full lees in tank or in barrel, with no added sulphur, until it is tiraged in spring.
After tirage, the wine is aged in bottle for at least 18 months for the Natural Réserve, and for at least 3 years for the Blanc de Blancs before being disgorged.
At disgorging a dosage level is decided based on each individual wine.
All tiraging and disgorging is done on-site, so full control is retained at every step of the process, from the vineyard to the finished bottle.
METHOD CLASSIC™ (M.C.)
The most prestigious method of producing sparkling wine is the one developed in Champagne, which involves second fermentation and aging in bottle, followed by disgorgement and dosage with a high concentration sugar liqueur. Since 2010, Australia hasn't been able to use the name "Champagne" or "Méthode Champenoise" to market its sparkling wines made following the "Champagne" method, in a legitimate bid from the Champagne region to protect its highly regulated process and its authenticity, and instead this process is commonly referred to as the traditional method or méthode traditionnelle.
DAOSA have trademarked the name Method Classic™ in order to describe and protect their sparkling wine process, which adheres to the rigorous standards followed in Champagne.