Tunkalilla Vineyard
Country: UNITED STATES
Region: WILLAMETTE VALLEY, OREGON
Website
Tunkalilla Vineyard is a tiny Riesling vineyard perched on the southern-facing escarpment of the Eola Hills in the Willamette Valley, Oregon. Tunkalilla Vineyard Riesling is driven by beautifully fine acidity, balanced with a touch of residual sweetness, and bottle aged before release.
back to producers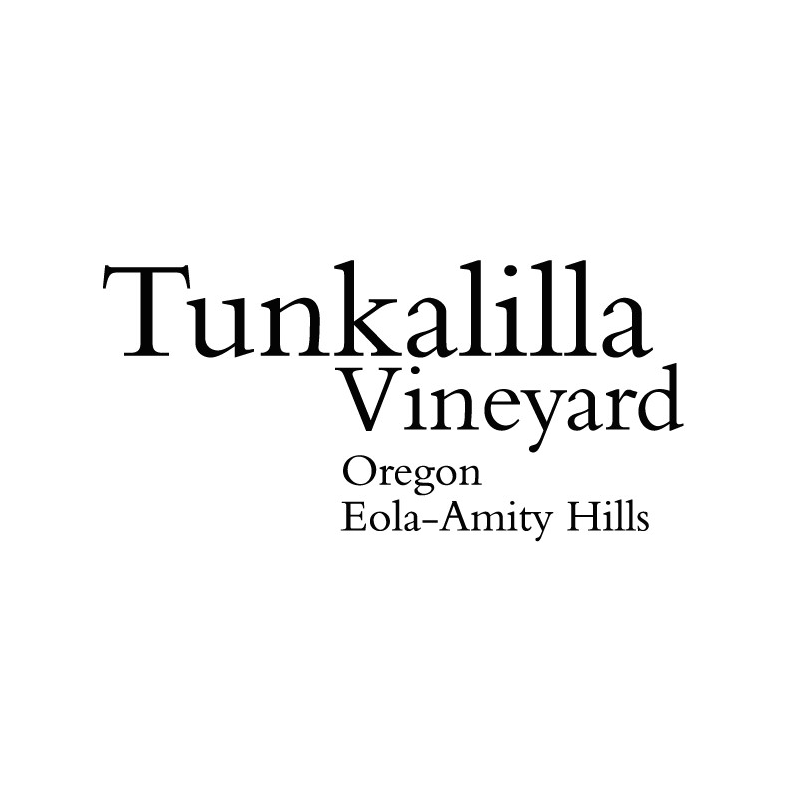 History
Brian and Ann Croser have long considered the west coast of the United States as "home away from home" since their 18-month stay at the Davis campus of the University of California in the early 1970's where Brian studied in the Masters of Enology program and Ann worked as a research biochemist. Brian's classmates at Davis became some of California's most successful winery entrepreneurs while he and Ann returned to the Piccadilly Valley in South Australia to found the Petaluma wine company in 1976 (named after the Sonoma township to the north of San Francisco in recognition of the life defining time spent there).
To maintain the working lifetime association with the west coast of America, in 2002 Ann and Brian also purchased the 50-acre Christmas tree farm in the southern end of the Eola Hills on the western boundary of Cristom winery's distinguished Pinot Noir vineyard sites, cementing the strong relationship between the Croser family and the Gerrie family of Cristom. In 2005 Brian and Ann planted 3 acres of Riesling and christened the vineyard Tunkalilla, after the beach adjacent to their farm on the Southern Fleurieu Peninsula, South Australia.
Viticulture & Winemaking
Altitude: 600 feet (180 metres)
Latitude: 45ºN
Dominant influences: Latitude, altitude, Pacific Ocean, Van Duzer Corridor
Heat Summation: 2493ºF days (1385ºC days)
Daily Range: 18.7ºF (10.4ºC)
Humidity (3pm): >52%
Sunshine Hours: 1660
Summer Rain: 13 inches (323mm)
Dominant Soil: Jory
Geology: 15 million years old (Miocene) basalt
Homoclime: Burgundy
Planted vines: 2.8 acres Riesling, planted in 2005, 5 acres Pinot Noir planted in 2008.
Density of Planting: 5 feet by 5 feet, 1740 vines/acre (4444vines/hectare)
Pruning Regime: Cane pruned with replacement spurs to 16 buds/vine, 28,000 buds/acre (71,000 buds/hectare).
The canes are pruned at 20 inches from the ground (0.5 metres).
The shoots are arranged into a vertical canopy.
Each shoot is thinned back to one bunch.
Average Crop: 2.5 tonnes/acre (6 tonnes/hectare)
Typical Harvest Date: Middle of October.